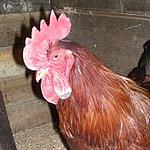 An Unofficial Walt Disney World Web Page.
January 2009. Welcome to our cockamamie Walt Disney World tips page. Please bear with us as we move over from the former AOL Hometown; some links may take awhile to get fixed.
Quick Disney tips:
Click here for admission ticket information and tips.
You may not use the same ticket card to enter a second theme park on the same day unless that ticket has the hopping feature.
Fast Pass is free and for all park guests.
"Plus" or water park options on admission passes are best used on days you do not go into the major theme parks.
---
Almost all trips from one resort to another require transferring at a park or at Downtown Disney. Transfers may not be made at a park after it closes even though buses still run take guests back to their resorts for another hour or so.
Some buses run directly from Fort Wilderness to other resorts after the Hoop De Doo show, but only from the Settlement stop. Do not use the inside the resort shuttle. The current consensus is that the resort front desk staff should make sure enough buses come to take all of the Hoop De Doo guests.
---
It was the trolley car companies, starting around 1900, which began the amusement park industry. They created the parks as a destination for people, to take the trolley to on a Sunday when people did not commute to work. The aim was to bring the whole family out for picnic and a day of enjoyment. Starting with natural facilities such as a scenic location, swimming hole, and fields for ball playing, the trolley car companies added amusement rides for among other reasons, to collect more money from guests.
Often there was a large building, called a casino, with an open space inside for skating, dancing, or banquets. Although organized gambling was illegal in most places, men would bring their own cards and chips to gamble there while their families enjoyed themselves elsewhere in the park.
Around 1950, Walt Disney, taking his daughter to a local amusement park, felt that the typical amusement park atmosphere was getting too rowdy and was no longer family oriented. He resolved to build his own amusement park with a family atmosphere. Using his experience in the movie industry and with help from the ABC broadcast network, he opened Disneyland.
Could we say that Walt Disney had building his own World's Fair on his mind when he began his plans for Epcot and submitted Carousel of Progress, It's a Small World, and two other attractions to the 1964 New York World's Fair?
Theme Park Hidden Secrets (to see) (updated 7/05)
Recharging Electric Wheelchairs (7/05)
Don't Give Away Gift Balloon (5/04)
Disney Quest Tips (5/03)
Don't Need Another Monorail (2/03)
Airport to Disney Services (3/02)
Videotaping Osborne Lights; Spectromagic (11/01)
Resort Closing, Reservation Cancelled (10/01)
Getting A Reluctant Teen Interested (11/01)
Updating the Carousel of Progress (9/01)
Reminder: Fast Pass Free For Everybody (2/01)
Annual Passes (2/01)
Should I Stay At A Disney Resort
Choosing a Disney Resort
Things Not To See
Walt Disney World Closes For Storm

More travel tips
Go to articles on completely different subjects.
---
Q: What gives me the right to maintain an unofficial Walt Disney World advice page?

A: Taking my vacation at Walt Disney World.

Q: What is Walt Disney World?

A: The entire 47 odd square mile tract of land near Orlando Florida owned by the Walt Disney Company. This tract is about the area of a roughly square area encompassing downtown San Francisco and immediate Pacific coast suburbs, or twice the area of Manhattan Island in New York. (Individual theme parks, resorts, etc. should be referred to by their names such as "Magic Kingdom", "Pleasure Island", "Coronado Springs Resort", etc.)

Definitions:

Flex or Flex Feature -- See "wish" below.

Instant Imagineer -- Guest at WDW or Disneyland who, after a not so magical visit, goes up to management telling them how they should be doing things.

Plus -- One of the options that comes with the "plus pack" or that comes with a "hopper plus" admission ticket, good for one day's admission to a water park or Wide World of Sports complex or one evening's visit to Pleasure Island (as of 2003).

Sanitary Imagineer -- Disney cast member, usually out in the open carrying a broom and wearing a solid white or light green uniform, whom you ask for directions if you are lost.

Wish -- One of the options that may come with a Disney resort room package deal. Examples: Round of golf, horseback riding, breakfast with Disney characters.

Wishes -- Evening fireworks display at Magic Kingdom (as of 2004)
---
Don't Give Away Gift Balloon At Closing Time
Once in awhile in the evening a cast member gives a balloon or other gift to someone at the end of the waiting line for a ride. This is to indicate who was last in line at park closing time. You should not give this away, especially to the person in front of you. Otherwise the ride may be closed before you can get on.
---
Recharging Electric Wheelchairs
Many, although unfortunately not all, persons using electric wheelchairs or scooters may be able to plug in for recharging several times during the day. This is useful given that you may need to criss cross the park several times to get Fast Passes.
1. Make a list of places where electric outlets are located. Columns in the middle of floors are good places to look.
2. Obtain a Guest Assistance Card (GAC) with the notation "Need to wait in shade". Later Disney may invent a notation "Need to use recharging station while waiting".
3. At many rides including those without Fast Pass, you will be issued a slip with a "come back" time approximating the standby wait time. You may use this time to recharge your wheelchair.
4. Hopefully Disney will set up more recharging stations in the near future.
---
Triceratops Spin, Aladdin's Carpet
To reach the control that flies you higher or lower, sit in the rear for Triciratops Spin and sit in the front for Aladdin's Carpet. Note that on both rides the manual control is overridden and the vehicles fly high for a moment before the ride ends.
Corey Sandler, in his Econoguide book, does mention "cute", "smart" and "wow!" in categorizing Disney attractions. Yes, Triceratops Spin is "cute".
OK all you Hidden Mickey fanatics!
Go to Dinoland and see all the little theming details they put into Triceratops Spin and the nearby games!
Notice the paired semicircular tabs here and there along the center line of each Trice' as if they were made out of stamped sheet metal with a left half and a right half, as were many toys from the era (before 1960) of the "tin" toy musical top.
Don't answer in the next 30 seconds but (1) What is the significance of those comets on the Triceratops Spin center section that go the other way as the ride spins? Hint: Go to the Dinosaur f.k.a. Countdown to Extinction ride. (2) Where are the names "Tyrannosaurus Flex" and "Wimposaurus"?
If Triceratops Spin is truly a one of a kind ride, it was not cheap to build. Only time will tell, should the Aladdin's Carpet and Triceratops Spin have half an hour or more waits, those rides would have been a smashing success. Corey Sandler of the Econoguide book series had said (about Dumbo) that waiting an hour for a 90 second ride is poor use of one's time at Walt Disney World.
Triceratops Spin, Aladdin's Carpets, and Dumbo rotate at about 13 seconds per revolution, Astro Orbiter goes at about 6 seconds per revolution.
---
Getting To and From Orlando Airport (3/02)
If you are staying at a Disney resort, look into this free transportation (Disney's Magical Express; DME; ME).
Mears' Transportation is the easiest to find at the airport and the most carefree, but many Disney guests dislike the unpredictable long travel time due to numerous stops at other resorts, and also occasional uncomfortable crowded conditions. Going back to the airport you must be prepared to leave four hours before flight time, which means leaving the park perhaps five hours before flight time, on your last day. Also, for a party of five or more, Mears is no longer the cheapest since their fare is per person.
"Limo" and "town car" services are available for a direct trip to your resort. You can even shop around after arriving in Orlando without a reservation. The last time we checked, the round trip is about $80. to most Disney resorts, $85. to resorts near the Magic Kingdom. (Mears costs $27. per person round trip, a bit less with a Disney coupon.) Note that some services charge an extra $9.00 to go to resorts (Polynesian, etc.) north of the toll plaza at the Magic Kingdom, ask ahead of time. Have your resort confirmation letter handy since this sometimes cancels out that surcharge.
Even for a family of just four, the ability to go "off site" to cheaper restaurants makes a car rental competitive with Mears. If the kids don't mind balancing suitcases on their laps for just the trip from airport to Disney and from Disney to the airport, you can get by with a subcompact. And on the last day you don't have to go back to the resort to get your baggage.
---
16 Year Old Son Doesn't Want To Go?
Advice for parents.
When one family member doesn't want to go with the family, usually it is a teenage boy. He will give all kinds of excuses and say he would rather stay with a friend.
A big decision is whether and how to let him go off on his own. Returning to join the family for dinner or whatever is the most important thing. Give him 90 minutes to two hours the first time, expecting him to be punctual about coming back. This means that if he has waited in the Test Track or Tower of Terror line for an hour and is five minutes away from the ride, he still has to get out of line to rejoin the family on time. The first few times the rendezvous time should be well in advance of important events such as dinner, so a mistake does not cause a major mess up.
Be sure the rendezvous point is not ambiguous. Sometimes the gift shop has two doors that look alike. A good idea is to have him return to the same place where he left you. Also at least one other family member should be back at the rendezvous point within a few minutes of the time he is due back, to reassure him he is at the proper place.
If your child was apprehensive about going to Disney, don't worry if he spends all of his time in the video game arcade or waiting in line for one ride. This is part of the process of gradually getting into the swing of things. If you want to steer him into doing other things, put it in the form of a question such as "Would you like to join me at <such and such>?".
Except for being punctual, don't criticize your child for what he spends his time doing.
We do not feel that a cell phone or walkie talkie is necessary.
Copy down on paper all the numbers on both sides of the park passes and room keys before handing them to children for the day. This way there is a good although not guaranteed chance of getting the cards replaced if they get lost. Also write each child's name on his room key and/or park pass. Otherwise you might give the wrong pass to the wrong child and it might not have the wish (flex feature) he needs while he is away from you. (We suggest not purchasing package plans with wishes but rather to purchase each souvenir or meal as a separate on the spot purchase. We also suggest not giving children charge privileges on their room keys but instead giving them cash or Disney Dollars)
Disney Quest is a popular place for teenagers, although it costs extra unless you have Unlimited Magic passes or Premium annual passes, the latter a reluctant teen probably won't have. However you should not let your child go to Disney Quest alone (at least not for the first two times) unless you plan to rendezvous with him there.
On a positive note, most teenagers who were were reluctant to go to Walt Disney World with the family won't want to come home again at the end of the vacation. You will be proud when your teen can soon be trusted to park hop by himself for the whole day, and when the word "reluctant" as well as most of the advice in this subsection no longer applies.
---
Disney Parks Close
In 2004 all Walt Disney World parks closed because of Hurricanes Charley, Frances, and Ivan.
---
Videotaping Osborne Lights, Spectromagic
If possible, set your camcorder or digital camera so the lights look their best. In most cases this means changing to manual exposure and dimming down the scene. Your camcorder may have a "night" setting for this.
If your camcorder has only a black and white viewfinder, you should still be able to match at least the following relative brightnesses with reality -- the siding and roofs of the houses, trees and bushes, the grass, and people and objects in shaded areas.
Don't worry if people are too dark, looking like silhouettes. Remember, for these scenes, it should look like night, not day.
Letting the camcorder adjust itself often results in the lights being washed out or losing their color.
---
Things Not To See At Walt Disney World
You spent a lot of money to travel down to Florida. Therefore you should see and do things that you couldn't see and do back at home.
Disney makes the most money when you stay in their resorts, but go off and do activities outside their theme parks.
This is not a hard and fast rule but in general the following places and things should be avoided:
1. The AMC theater near Pleasure Island
All you do here is see movies that you probably can see at the local theater back at home.
2. Disney Springs (Downtown Disney) Market Place
This includes the west side skating rink (seasonal).

This is mostly gift shops and stores selling overpriced goods. Almost everything sold within the Disney property costs more than it or equivalent merchandise costs elsewhere.
3. The video games in the Epcot Innoventions building.
The time you spend playing video games is time taken away from doing other Disney activities. Also you already paid park admission to get into here.
---
More Do's and Don'ts
Do not walk around with anything visible from a back pants pocket. That object will certainly rise up and fall out. Or it might be pilfered. It is OK to fold large cards but not pictures so they will fit completely in a pocket.
If there is a Disney Store near where you live, you are better off not buying souvenirs at Walt Disney World. Buying souvenirs at the parks means more luggage you have to carry home.
This writer does not recommend any Disney meal plans, for example Food 'n Fun unless you are getting a big discount or promotion such as the free dining plan.
---
More Mickey and Donald (12/98)
I was at the Animal Kingdom this month and talking to some of the employees. One of them commented that patron suggestions included a lot of "we would like to see more Disney characters." So a section of that theme park has been set aside for costumed Mickey Mouse and friends.
---
Fast Pass Is Free For Everybody (2/01)
All guests at Walt Disney World and Disneyland may use the system which allows them to reserve a time for a ride and come back later for a much shorter actual wait in a line.
(More exciting details, click here.)
---
Not counting special limited time promotions such as the Buy 4 Get 3 Free Package, the Premium Annual Pass is more cost effective than any other admission ticket if you make two or more trips to Walt Disney World in a year, spend 12 or more days, do park hopping, and make significant use of the water parks, Pleasure Island, and Disney Quest.
---
Updating the Carousel of Progress (9/01)
There is a rumor circulating that the Carousel of Progress (in Tomorrowland at the Magic Kingdom) might be closed down for good. It would be much nicer to update it instead.
In the video that has played outside the ride, the Carousel of Progress was touted with six stages. Only four have been used. I believe a fifth stage can be implemented without making the show too long.
Carousel of Progress is a milestone in the legacy of Walt Disney and animatronics. It would be desirable to keep it in operation in some form.
1. The opening speech, currently done after the audience is seated, is instead done outside just before the carousel rotates into position. Doors are set to open automatically. After this speech, the video that currently plays outside resumes.
2. The first scene, approximately 1900, is done before the carousel moves with the entering audience. If seating takes unusually long, it may begin before everyone is seated. It would be an abbreviated version of what exists today, perhaps with just two instead of four side show scenes. All four side scenes may be retained with a different two played for each audience.
3. The 1920's scene remains the same as today, or may be updated, possibly with scripts and actions that vary slightly from one performance to the next.
4. The 1940's scene remains the same as today, or also possibly updated with scripts and actions that vary slightly from one performance to the next.
5. A new fourth scene, set somewhere between 1964 and 1980, is added. Thanksgiving is an appropriate setting since the previous scene has Hallowe'en as a setting. They could even use most of the script they had back at the 1964 New York Worlds Fair.
6. The Christmas scene is now fifth and is updated slightly from what it is today.
Another nice thing to have would be a complete video of the show as it exists today.
A few operational details:
Should it be necessary to delay the rotation of the carousel, for example if seating takes unusually long, the 1900 scene is delayed by the length of the theme song while the theme song is sung an extra time in the other auditoriums.
Getting people seated is faster if barriers are replaced in the center of the auditorium dividing each row of seats in half. Half of each audience then enters from each side.
The updated first scene (1900) is best curtained off until the show begins, then the curtain closes again as the carousel rotates.
All of the scenes could be lengthened by up to a minute without exceeding the attention span of the audience. This would improve the shortened first scene as well.
(Late 2001) This writer has submitted the above description as a suggestion to Disney and the reply was that ideas from non-Disney persons are not accepted, probably due to authorship and copyright issues.
This writer is offering the copyright on the above description to Disney free of royalty or charge for use in updating the Carousel of Progress. For the time being this writer is holding the copyright so nobody else gets it.
---
When Was I At Walt Disney World or Disneyland?
(Dates and Resorts. Florida unless noted)
9/65 Disneyland (Anaheim), day trip
3/75 Doubletree Club (thenWorld Inn) on Rte 535 near Disney Springs
4/85 Econolodge Hawaiian (then Kon-Tiki Motel) on Route 192
'80s Disneyland once or twice, day trips
7/94 Port Orleans Riverside (then Dixie Landings)
9/97 All Star Music
11/98 All Star Music and first Premium Annual Pass
12/98 Knights Inn on Route 192 just west of main gate
9/99 All Star Movies
12/00 All Star Sports and second Premium Annual Pass
9/01 All Star Sports
11/01 All Star Sports
1/03 Motel 6, All Star Sports and 3'rd Premium Annual Pass
11/03 All Star Music
8/04 (2 trips) Coronado Springs & Pop Century & 4'th Premium Annual Pass
1/05 Pop Century
5/05 Motel 6
6/08 Hong Kong Disneyland (stayed off site)
12/10 Motel 6
---
Paul Harvey's "Rest of the Story"
This story was told about how Mickey Mouse came into being. At one point in his early days, before Disney Studios and Disneyland, Walt Disney was broke. He was down to eating cheese sandwiches when one day in his private studio, a mouse came sniffing around. He gave the mouse a morsel from his sandwich even though he himself was almost starving!
---
The official Disney web site: (http://www.disney.com)
An unofficial site full of Disney information and tips
(www.wdwinfo.com)
Complete planning guide for your Disney vacation (www.wdwplanner.com)
Disney discounts (www.mousesavers.com)
Go to this web site table of contents.
All parts (c) copyright 1997-2016, Allan W. Jayne, Jr. unless otherwise noted or other origin stated. All rights reserved.
If you would like to contribute an idea for our web page, please send us an e-mail. Sorry, but due to the volume of e-mail we cannot reply personally to all inquiries.