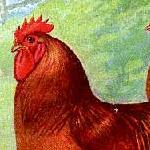 Web Site of Allan W. Jayne, Jr.
Please bear with us as we move over from the former AOL Hometown; some links may take awhile to get fixed. Our mission in life is to give good and usable advice and solve everyday problems. We also consider that mission fulfilled when someone says, "I wish we had followed that cockamamie web page, I forget its name."
Some Hot Topics
Direct deposit your income tax refund? If a mistake is made with your bank account number you may lose your refund forever.
You check your bank statement and see a deposit you do not remember making. Then some stranger calls you saying he put money in your account by mistake and would you please send it back to him. Don't write him a check. He could be scamming you. Click here for more.
For home handymen: Screw the wires onto the receptacle instead of pushing the wires into the holes in back. Click here.
Why basements get flooded. Click here.
Turn off furnace on warm days.
Don't misuse tools If you use the wrong tool, you can cause damage that makes a job take much longer! One hard to see detail is the difference between Allen wrenches and Torx wrenches. The Allen wrench fits into a hexagonal hole in the bolt or screw. The Torx wrench fits into a hole that looks more like a six sided star. Using the wrong kind of wrench can deform the hole to the point where the correct wrench will not work either.
Table of Contents
Click the blue words to go to the topic of your choice.
Travel tips to make your business trip or vacation more pleasant.
Warnings about scams, frauds, ripoffs, workplace hazards.
Home Theater and Video technicalia made easy
Useful consumer and health information and financial advice.
Solve family squabbles.
Home handyman, gardening, and food preparation hints.
Be prepared for hurricanes or other disaster.
Editorials and opinions.
A collection of antique streetlights.

Why the "plain Jane" look with few pictures? So our web pages will come up on your computer screen faster.
(c) Copyright 1997-2009, Allan W. Jayne, Jr. All rights reserved.
If you would like to contribute an idea for our web page, please send us an e-mail. Sorry, but due to the volume of e-mail we cannot reply personally to all inquiries.